Segments
Snorkle & The Light
This Is The Letter G
Giraffe Song
Count To The Number 10
Snorky Announces the Next Song
Letter "T" Song
Piggle and Sparky Explains Stop Drop and Roll
Letter T Animation
A Song about a Penguin
The Story Lady Episode 2?
How Trumpets Are Made
Edible Clay
Count To The Number 7
Green Song
Big and Little
Magic Megan Shows how to Walk Through Paper
A Song about Tying Shoes
Trivia
This is Piggle's last appearance in the show. However, he may be in volumes 6 & 7.
This is Ernie's 2nd appearance in the show. He looks revamped compared to last time. He might be in volume 6 due to his puppet being used in the yellow song previewed at the end of volume 5.
The first video that was uploaded of this volume was of "The Letter T Song" by romanticbro in 2012. More videos of the volume were uploaded in 2017.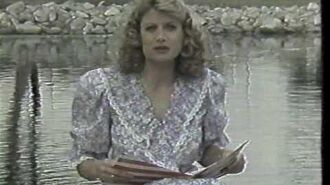 Ad blocker interference detected!
Wikia is a free-to-use site that makes money from advertising. We have a modified experience for viewers using ad blockers

Wikia is not accessible if you've made further modifications. Remove the custom ad blocker rule(s) and the page will load as expected.