The Letter T was introduce in Peppermint Park Volume 4: Musical Letters. The song features upper and lowercase T's scatting about the letter T.
Lyrics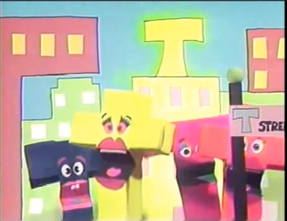 (scatting T)
T, that's the letter for me! You can see!
There's no other letter will ever be better than T. (2x)
T, that's the letter for me! Letter T!
Don't ever forgetter, there's no better letter than T. (2x)
What other letter could be fully in very old England.
Drink every afternoon. No other letter would fit on a sweater.
Of people named teacher, or Tommy Tut.
T (vocal range) that's the letter for me! Letter T!
What likely goes up and down one thing that goes clear across.
Don't forget to cross T. The letter T! T.
Video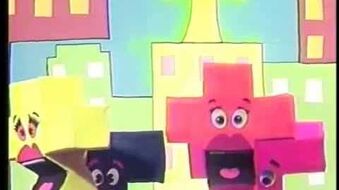 Ad blocker interference detected!
Wikia is a free-to-use site that makes money from advertising. We have a modified experience for viewers using ad blockers

Wikia is not accessible if you've made further modifications. Remove the custom ad blocker rule(s) and the page will load as expected.