Trevor is the assistant of
Little Bit
.
Appearances
Trivia
He appeared on both of the covers for volumes 1 & 2.
He is the replacement for Wiley who was in Magic Moments. While both appeared on the cover, it is unknown if Trevor was really meant to replace Wiley. It is possible that both were meant to appear, but they decided that Wiley could not appear, so they chose Trevor to replace him.
Gallery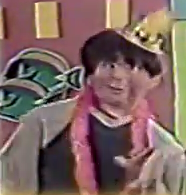 Ad blocker interference detected!
Wikia is a free-to-use site that makes money from advertising. We have a modified experience for viewers using ad blockers

Wikia is not accessible if you've made further modifications. Remove the custom ad blocker rule(s) and the page will load as expected.